*BF1943 Critical Health Filter*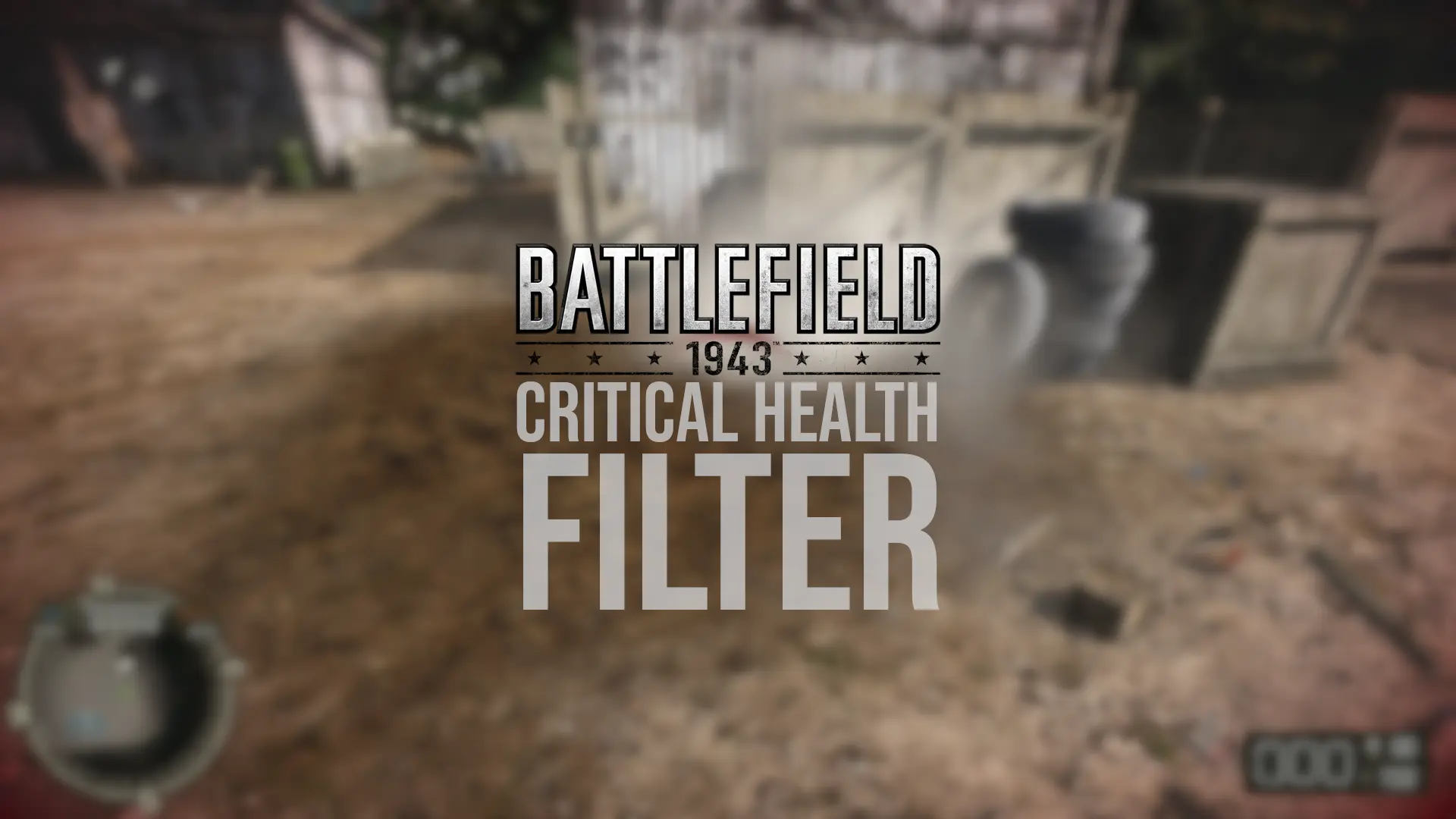 Description
Since it's difficult to capture this effects in comparable pictures, there are no screenshots available for now.
I used the original values of the Battlefield 1943 files to restore the settings of some screen effects.
This mod removes the blur while in critical health, instead the screen now blurs while being hit.
Beside that, the color changes while being hit or in critical health are less drastically now.
This mod was relatively fast done, so nothing special, still enjoy!
This mod modifies & affects only the Vietnam maps!
NOTE:
Since this mod modifies the game files directly, there is always the risk of a BAN! I'm using client side mods (only cosmetic stuff) on both official servers (Punkbuster protected) and Nexus Emulator/Project Rome servers for a longer time now without any problems yet. Even the official servers are modded as hell, so I don't expect a ban in the future. I'm still NOT responsible for any BAN you get, so use this mod on your OWN RISK!
Recommendations
This mod works well with my "
No Vietnam Filter
" mod, which is inspired by BF1943 and more modern Battlefield games.
Requirements
-
Mod Tools v3
Installation
Always create a backup of the .fbrb archive you want to modify!
1. Open Mod Tools and click "Extract"
2. Navigate to BFBC2\Package\levels\nam_common
3. Choose "ingame-00.fbrb" and wait a moment*
4. Minimize Mod Tools. Do NOT close it!
5. Copy "Package" folder to BFBC2 root folder (replace files)
6. Maximize Mod Tools, click "Archive" & wait a moment*²
7. Close Mod Tools, start the game and enjoy!
*The tool displays "Last Task: Extraction" at the bottom right when the extraction is done.
*²The tool displays "Last Task: Archiving" at the bottom right when the archiving is done.
Permissions
-Do NOT share my mods on other sites without changing something on it!
-If you use my mod as a base for your mods, I would be happy about credits.
My mods are exclusive to Nexus Mods!
Credits
-Frankelstner & rukqoa for the "Mod Tools"
-DICE & EA for the game "Battlefield"
Download on Nexus Mods!